About
Reiki Home continues to develop, breathing life into the concept of a global community.
Donna Stetser
Secretary, USA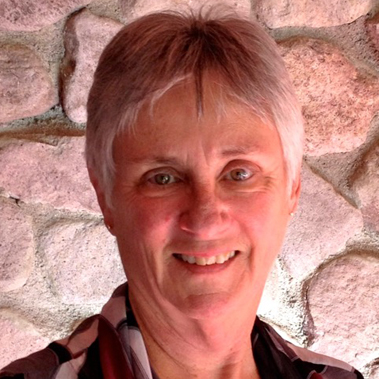 I was born in Miami, Florida, in 1947. I lived there until moving to Fort Lauderdale, Florida, where I graduated from high school. I attended Florida State University for one year, and then returned to Ft. Lauderdale. I enrolled in a computer-programming course just to have something to do while I decided what came next in life.
My future mother-in-law was in this class, and this is how I met my husband. We married in 1966 and had two daughters. My husband was a U.S. Marine Corps pilot, and we led the military life where he was deployed a lot and I was at home with our children. After my husband died in a military plane crash, I returned to school and received a degree in Nursing in 1975.
I worked as a Registered Nurse at Craven County Hospital in New Bern, North Carolina, for about a year. Then I decided to return to being a mother and homemaker and to focus on raising my two children. Working as a nurse awakened many questions in me about living and dying. I began to seek to understand the human condition in a new way.
In 1980 my daughters and I relocated to Asheville, North Carolina, and continued our life in the beautiful Blue Ridge Mountains. I struggled to discover how to live my life in the aftermath of my husband's death. After moving to North Carolina to begin anew, I began to find my way back to living a fulfilling life in a more authentic way. I began a path of healing and self-awareness that allowed me to know myself as never before and to recognize myself as valuable. During my on-going quest for deeper spiritual understanding, Reiki found me.
In 1995, I received first degree Reiki, and in 1996, the second degree. In October 1996 Barbara Robinson initiated me as a master. I became a mentored master of Phyllis Furumoto in March 2010.
My journey with Reiki has positively affected my life in numerous ways. I used to be pretty fixed in the black and white of everyday life. Now I trust both my left and my right brain – my intuitive and my practical sides. One of the biggest lessons I have learned is patience. I am learning the art of surrender and how to accept right timing. I now know that I am strongest when I am vulnerable. This is a difficult lesson to integrate into my everyday life, but an important one. 
Becoming a Reiki Master is a process. I am always on the path to becoming. I am so thankful to be on this journey and look forward to all I will discover in the future. I have come to understand that it is not happiness that brings us gratitude; it is gratitude that brings us happiness.
When I feel the immense support that comes from my family, colleagues, and community, I am grateful. 
"Reiki Home is an expression of the movement of life. It is an opportunity and an invitation to move into a new way of thinking and living that is regenerative and allows all living things to thrive." ~ Donna Stetser, USA