About
Reiki Home continues to develop, breathing life into the concept of a global community.
Peter Coates-Buglear
Vice President, UK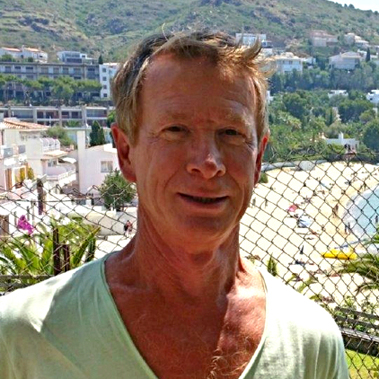 I am an electronics design engineer and own several businesses.  In a quest to find more in life, I studied meditation. My Yoga teacher suggested I attend a Reiki talk. I went to a Reiki information session, had a fifteen-minute Reiki treatment and experienced instant meditation. I had been trying to meditate for some time. During my fifteen-minute treatment, I experienced meditation in a whole new way. I immediately signed up to study first degree.
My study of Reiki changed the way I viewed the world.  After my first-degree class everything seemed different. I noticed birds overhead and felt more in contact with nature. My senses were heightened. I started attending three Reiki sharing groups and began to understand how mysterious Reiki is. Four months later, I studied second degree and felt even more complete. I felt relaxed, more open, and accepting of others. There was something softening in me. Reiki took over and my meditation practice stopped. 
When I give myself Reiki, I feel as if I am practicing meditation in a different form. I found meditation within myself. The most significant change after I studied second degree was that I started feeling the energy flow when giving myself Reiki.  Prior to that I only felt energy flow when I treated others. That convinced me Reiki was really working.
My life was already filled with Reiki. My wife Heather is a Reiki Master. In 2013, twenty years after I studied first degree, I decided to become a Reiki Master too. Since then I have attended Reiki for a Better world workshops, Reiki Master Candidate retreats and an Aikido workshop. I serve on the board of Reiki Home.
If I were to put my understanding of Reiki into words, I would say it works on an atomic level. Reiki connects us to ourselves, to others and to all of creation because it reminds us that we are all made of the same particles. Reiki energy is beyond my comprehension. It is something I accept.
My experience of Reiki and the changes that have happened in my life, convince me of its worth. I don't need to understand.
"Within Reiki Home, Reiki is protected, nurtured and preserved." ~ Peter Coates-Buglear, UK